ADRIAN MUTU EXCITED ABOUT NEW CHAPTER IN LIFE
Former Chelsea star Adrian Mutu says he is excited about the new chapter in his life as a coach. The coach of the Al Wahda reserve teamis happy to be a source of inspiration and guidance to the next generation of stars.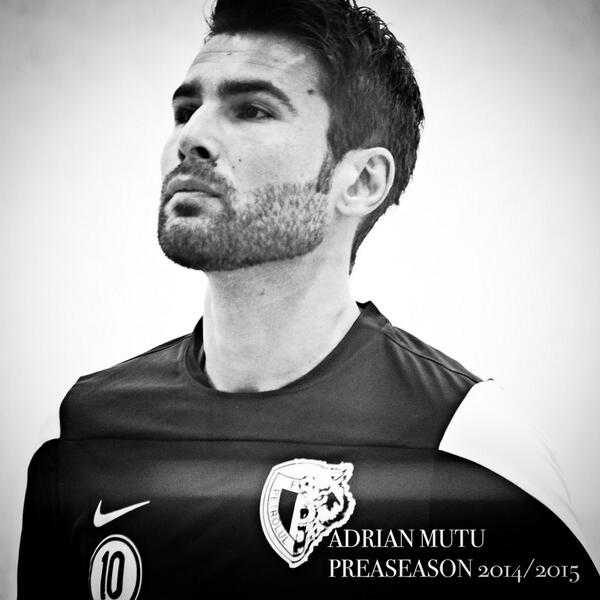 The Romanian soccer star really started his pro career with DinamoBukarest before moving to Italy to play for Inter Milan in the new millennium. He played for Hellas Verona and AC Parma before his big move to England to feature for Chelsea. He played at Juventus, Fiorentina, Cesena and AC Ajaccio before returning to Petr Ploiesti. He retired from football following a spell at ASA TirguMures after a brief stint at Pune City.
The 39-year old manager joined the Abu Dhabi club to kickstart his managerial career and help youngsters grow. On his career mishaps, he said he didn't have many bad experiences despite serving two long term suspensions for drug related issues at Chelsea and Fiorentina.
Mutu dismissed the concerns as "an old story from 20 years ago." He says he is focused on teaching his trainees "how to be a footballer 24 hours of the day." He is helping them make better choices on what they eat, drink or go to as it would have an impact on their performance.
In Abu Dhabi, Mutu says he would get the chance to practice and teach football which is the passion of his life. He would also experience something new in the Middle East. He is keen on producing good results and repay the faith put in him at the club.
He remains a legend in his home country, being their highest alltime goalscorer alongside the legendary GheorghiHagi on 35 goals.
Tags: Adrian Mutu, Fiorentina, Juventus