CHELSEA: ADRIAN MUTU TRANSFER RATED
Romanian striker Adrian Mutu moved to Chelsea for big money and he started his career at the club on the right path until things went downhill for him amidst a lot of controversies. Adrian Mutu was not far from the newspapers for the wrong reasons most times during his stay in West London. His transfer has been rated as one of the worst under the Roman Abramovich reign according to an article from English publication Football London.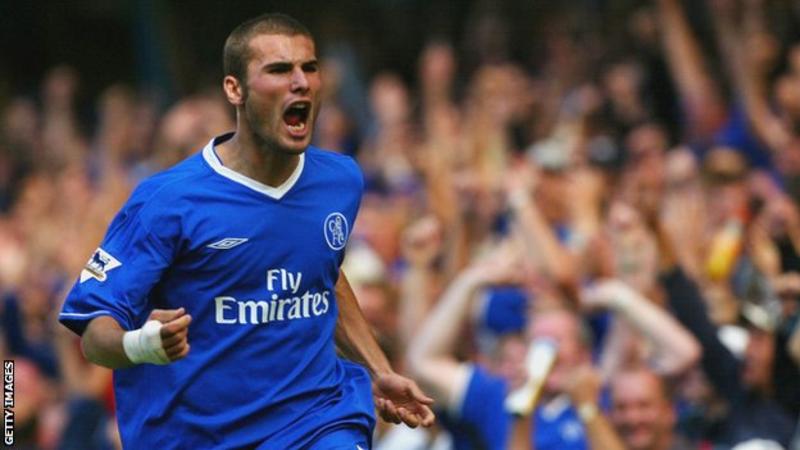 Chelsea signed Adrian Mutu from Italian Serie A side Parma at the start of the Abramovich revolution at the club in 2003. The Blues had paid £15.8m to secure his transfer from Parma and the player would leave the club in the following year.
Interestingly, Mutu had a very good record in front of goal with ten goals in 27 Chelsea games, but his exit in 2004 was largely to the drug controversy involving him. He was released shortly after failing a drugs test for Cocaine.
Things got messy between Chelsea and Mutu later as a 10-year legal action was taken against the Romanian footballer for breach of contract. Mutu was ordered to pay £14.5m to the club after he was found guilty.
Apart from Adrian Mutu, the other players who made the list of the worst Chelsea signings under the Abramovich era are Argentine playmaker Juan Sebastian Veron, Scott Parker, Asier Del Horno, Jiri Jarosik, Slobodan Rajkovic, Andriy Shevchenko, Yuri Zhirkov, Fernando Torres and KepaArrizabalaga.
Chelsea made Spanish goalkeeper KepaArrizabalaga the most expensive player in their history when they paid his release clause worth over £71m at Athletic Bilbo but he was far from assured in the Chelsea goal prompting the club to spend money in signing Senegalese shot stopper Edouard Mendy last summer in a £24m deal. Mendy has moved ahead of Kepato seal his place as the first choice goalkeeper at Stamford Bridge.
Tags: Romanian